Popular Hooker Videos (Page 2)
If you are a dude who has a best buddy, you are responsible for a few things. The first is lying for your buddy whenever he needs you to. If his ball and chain comes snoopin' around, you deny and lie until you die or at least get your friend on the phone to warn him. The second thing you are responsible for is breakin' your friends' balls at every opportunity. This is important as it builds character and is just plain funny. The last thing you are responsible for, and probably the most important thing of all, is getting your buddy some strippers for his bachelor party. And not just any run-of-the-mill-dancing-for-dollars stripper, either. Nope. You are responsible for getting him a hot slut who is going to drain his nuts of every last drop of his single-man baby batter. A slut like Holly Halston. This stripper takes it up her slutty snatch, in the mouth and most-importantly, up her tight ass. So remember, when the time comes to do right by your best bud, give him the gift that keeps on giving. Give him a big-tit hooker.
More Big Tits »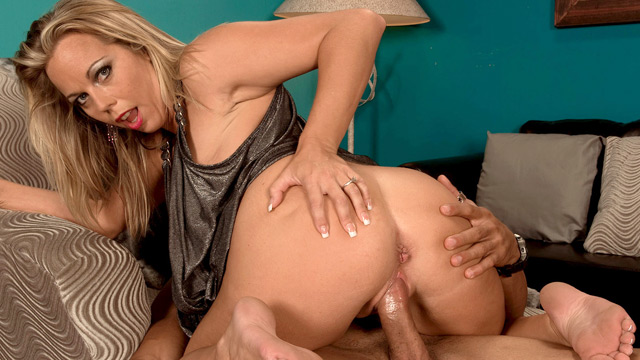 Times are hard, man! Everyone is getting laid off and so, business women like Amber here are looking to get laid and get paid. It's a classic scenario of a chick using what she's got to get what she needs. She is efficient, going from her day job gear right into her night-time streetwalker duds on the side of the road. And she doesn't waste any time, either. Amber finds a John A.S.A.P and gets to work sucking and fucking. You'd imagine that she'd be tired from working all day, but she even takes this stud home with her to finish the job! That's what we call ho overtime! Now she might not be making millions, but she is stimulating this dude's package and she is cuntributing to the economy, right?
More Big Tits »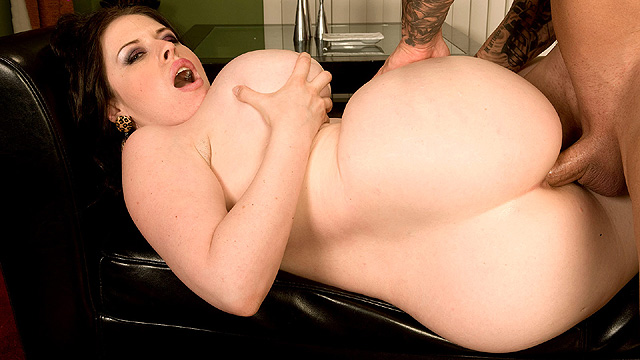 How can you tell a chick on the street is a hooker? Well, for one thing, she will probably be dressed in something flashy. Now, do not make the mistake of just letting this little clue be your guide because in this day and age, a lot of women dress like hookers. Here's another clue to incorporate: She will probably be showing a little cooze or nipple, too. You know, kinda like a window display at a department store. A hooker knows how to advertise what goods she has for sale. And finally, when you approach a hooker, she is always happy to see you. Well, not you, but your monetary potential. You see, to a hooker, you are just another dollar sign, but don't take it personally. Feel free to treat her like just another twat. Check out our hooker friend, Daphne. She is sure calling a lot of attention to herself in this red number. Upon closer inspection, you notice that you can actually see her huge mounds through the lacy material of her dress. And when you lower the window, she comes up and is all smiles. That is how you know she is a hooker. Now when she fucks and sucks this guy dry and still has that shit-eating grin on her face...that's how you know she is a good hooker. And you can feel free to pat her on the back and kick her right out, like a good John.
More Big Tits »
Here is something almost unbelievable: Rich guys with millions of dollars need to hire hookers to get some action. (Yeah, cause the fact that they are rich just doesn't cut it with your average gold-digging slut. They have to pay for sex.) But, we are not going to argue with that since most chicks believe this to be true thanks to the magic of the movie "Pretty Woman". So in an effort to keep up that Cinderella-esque ideal that if a girl is pretty and charming enough, it overshadows the fact that she blows many, many cocks for money and a rich guy will save her from the streets. Let's pretend that Kianna Dior is a hooker with a heart of gold who merits some rescuing. Kianna comes across a rich guy who has a limo that he is willing to let her rest her tired tootsies in. (It's rough pounding the pavement and getting your pussy pounded, too.) So, being the overly grateful streetwalker that she is, Kianna decides to show him her gratitude with the only thing she has to offer a rich guy...her hooker pussy. Does he decide to whisk her away from all things hooker-like because of her prime, horny, pink clam and righteous cock-sucking skills? Hell, no! This isn't the movies. What he does do is promise her that he will be back next week for another romp in the limo with her. Hey, he didn't take her off the streets, but at least he is giving her a steady income, or rather cumming in her a lot.
More Big Tits »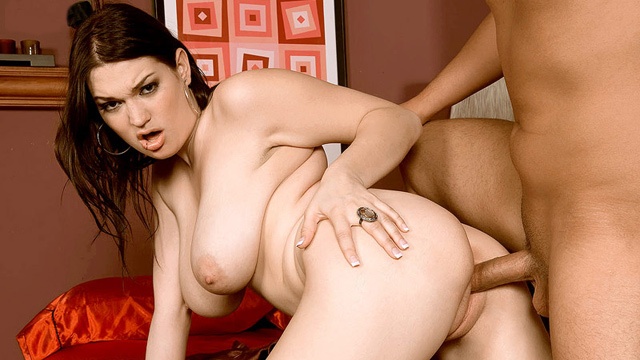 So you're driving along on a dusty gravel road, minding your own business and contemplating how great it would be to get your cock sucked when all of a sudden you spy a smokin' hot bitch up ahead. The closer you get, the bigger her tits get, and you start to realize that she is dressed up like a common hooker. Then you realize that she IS a common hooker. Is this a big-titted mirage? Is this busty ball-drainer a figment of your fucking perverted imagination? No, she is real. And her overactive sex drive is real, too. You pick her up and take her to your place for some R&R, which of course stands for rack and relaxation. She whips out her big tits and tells you to fuck her for all she is worth. And what is she worth? The couple of bills you are throwing her to get in her pussy, of course. You bought it; you break it in, buddy. Use that pussy like it's a lease, because technically, it is.
More Big Tits »