Latest Hooker Videos (Page 3)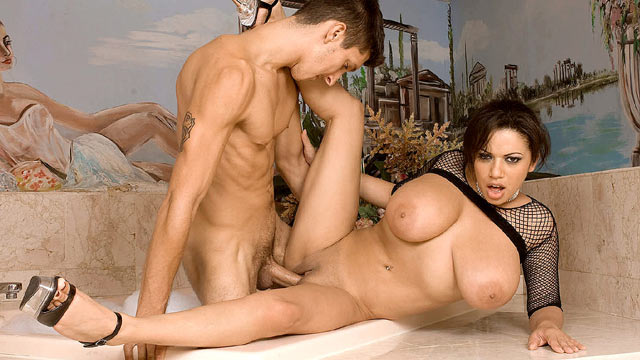 Alexis is a big-titted hooker. She is a really good hooker. She is like the Bruce Lee of hookers. The kind of ho that you know really loves her job. The kind of ho that gives it her all. She is the kind of hooker who will blow you, fuck you, let you stick some of your body parts in her ass and then she will eat your cum. Alexis is the kind of hooker all hookers should aspire to be. Watch her be all that she can be on this guy's rod. She picks him up in the street and then takes his meat to go, leading him to the Jacuzzi room in a rent-by-the-hour hotel. Here, in the comfort of this seedy hotel room, she works his junk like a seasoned pro, and she works her crisp British accent, too, which is very fucking hot! So you're probably wondering where all the big-titted, British cock-rockers are hanging out in your area, right? You'll just have to find the right corner, buddy.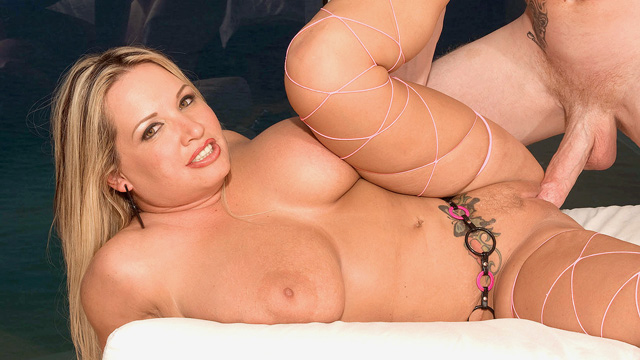 Rachel Love is a nasty, raunchy, slutty hooker. She gets slammed for cold, hard cash. She gives up the pussy for pesos. You get the point, right? What we are trying to say is that this chick fucks. She isn't your "movie-style" hooker like Julia Roberts in "Pretty Woman." Nope. You won't have to woo her and pay her an outlandish amount of money to make your life better with her charms. You won't have to treat her to fancy clothes and take her to glamorous parties so she fucks you like you deserve. You won't even have to ride off into the sunset with her to get her to swallow your load. Nope. With Rachel, you just show up, throw her some dollars and say, "Hey bitch, put that cigarette out and my cock in your mouth, instead." And she will.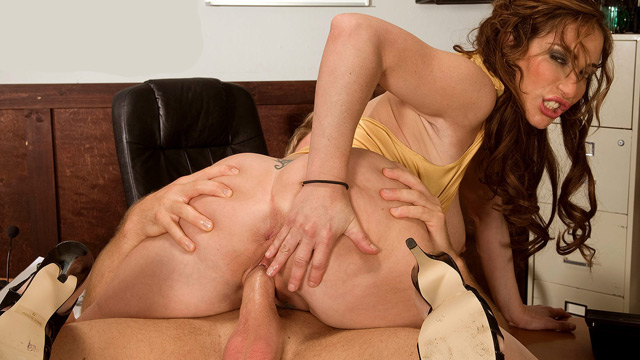 You can take the hooker off the streets but you can't take the streets outta the hooker. That's why when Savannah goes on this interview, she ends up fucking and sucking her potential boss. Why? Because this sly dog recognizes her from her street-walker days and asks her for a little knob-slobbing for old time's sake. (When you have been thoroughly fucked by Savannah Jane, you don't forget.) How can Savannah refuse? After all, this is an interview and she does have to demonstrate her skills, right? She might not be great at shorthand, but her deep-throat skills are A+. So does she get hired? Who knows? But we are sure that this guy enjoyed spraying her down with some of his cumpany benefits.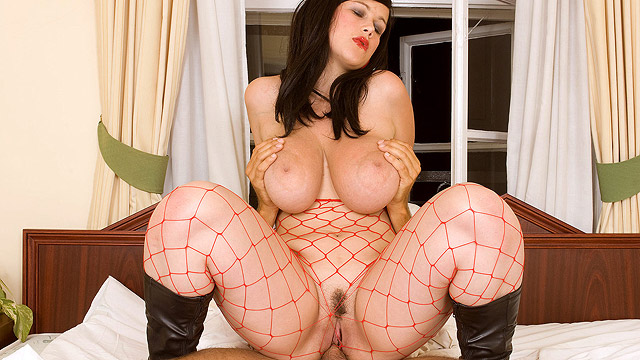 If you travel, you know how taxing it can be to get off a flight in a strange place, shuffle through the airport, find your luggage, get transportation, and finally make your way to your hotel. It can be downright exhausting. And when you get to your hotel room and settle in, chances are you will be bored in about 8.5 seconds. That's why there is a great thing called room service. Room service is great because it provides instant satisfaction for you. Want a burger? Call room service and they will bring it to you. Want some extra towels? Room service has you covered. But what about your other, baser needs? Can room service bring you some chesty nookie, too? It can at this hotel. Just one phone call and a big tit hooker will come to your room and service your dick! Now that's what we call five-star service. Watch as horny street slut, Terry Nova, makes her way to this lonely traveler's room to make him feel at home in her pussy. You gotta love those hookers, servicing you with a smile!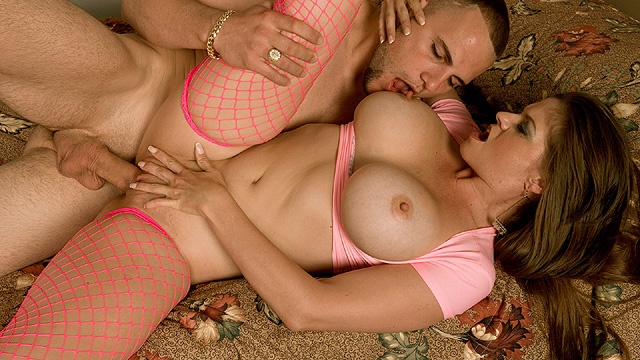 Wasn't it Tesla who said, "Signs, signs, everywhere the signs. Blocking out the scenery, breaking my mind. Do this, don't do that, can't you read the signs?" And boy is it true. There are signs everywhere these days. Signs to tell us to stop, to yield, and that there's construction ahead. Signs have become so popular that even stacked street walkers are using them to instruct their customers on how they should be handled. Look at horny June Summers. She is a hooker who uses "sign" language to tell her Johns what she likes. Just take a look at her top. It says, "Pet my Pussy." That is pretty straight-forward instruction. So, go ahead, pet her pussy, we doubt she will mind. (If she does it's false advertising!) We'd also like to point out that although it's not on a sign, we do love it when June says, "That's good slut pussy, right?" Any woman who refers to her cock-box as a "Slut pussy" is a winner in our book.