Latest Hooker Videos (Page 4)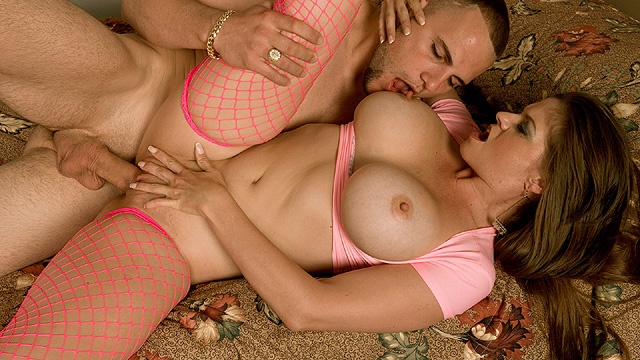 Wasn't it Tesla who said, "Signs, signs, everywhere the signs. Blocking out the scenery, breaking my mind. Do this, don't do that, can't you read the signs?" And boy is it true. There are signs everywhere these days. Signs to tell us to stop, to yield, and that there's construction ahead. Signs have become so popular that even stacked street walkers are using them to instruct their customers on how they should be handled. Look at horny June Summers. She is a hooker who uses "sign" language to tell her Johns what she likes. Just take a look at her top. It says, "Pet my Pussy." That is pretty straight-forward instruction. So, go ahead, pet her pussy, we doubt she will mind. (If she does it's false advertising!) We'd also like to point out that although it's not on a sign, we do love it when June says, "That's good slut pussy, right?" Any woman who refers to her cock-box as a "Slut pussy" is a winner in our book.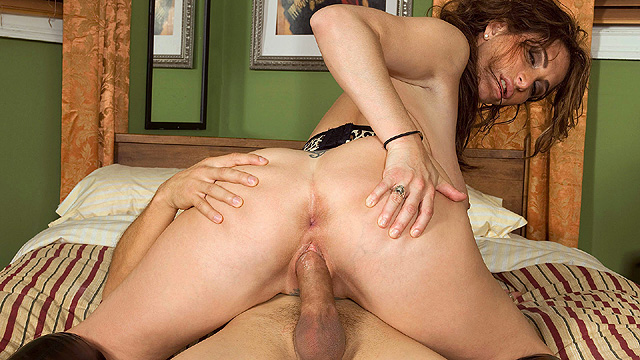 Some hookers are out on the avenue because they need the dough. Some hookers are out on the corner because they have some pimp at home they are supporting. And some hookers, like frisky pussy dealer Savannah Jane, pound that pavement because they just like the cock. Is it that hard to believe that there are some women who are so good at sex and enjoy smokin' pole so much that they are willing to make a living selling sex? It shouldn't be. One look at this stacked honey, in her leopard getup' and you know...this bitch loves cock. She may not say much, but her actions speak louder than words. One jiggle of her sweet ass and one moan as she gets slammed and it's clear...Savannah was born to work the dick for cash. So, takin' this guy's dick and load is practically her destiny.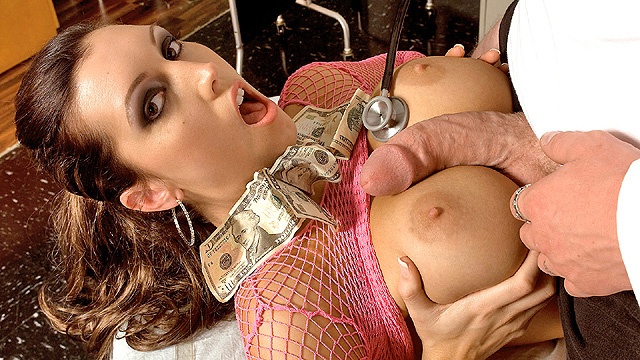 Medical care costs big bucks and sometimes, depending on your line of work, you might not get worker's compensation if you are injured on the job. This is especially true for some of the hardest workers, or rather, hard-on workers otherwise known as big-tit hookers. These gals pound the pavement and cocks with all they got and they need a little TLC from a doctor every now and then. But how to pay those high medical costs? The same way that these hookers pay for everything else...with their pussies. Watch as Dylan Ryder gets a check-up and a dick-down all in one appointment. Hooker pussy: Accepted everywhere.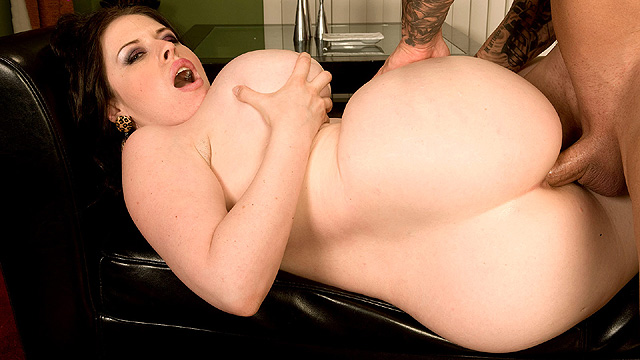 How can you tell a chick on the street is a hooker? Well, for one thing, she will probably be dressed in something flashy. Now, do not make the mistake of just letting this little clue be your guide because in this day and age, a lot of women dress like hookers. Here's another clue to incorporate: She will probably be showing a little cooze or nipple, too. You know, kinda like a window display at a department store. A hooker knows how to advertise what goods she has for sale. And finally, when you approach a hooker, she is always happy to see you. Well, not you, but your monetary potential. You see, to a hooker, you are just another dollar sign, but don't take it personally. Feel free to treat her like just another twat. Check out our hooker friend, Daphne. She is sure calling a lot of attention to herself in this red number. Upon closer inspection, you notice that you can actually see her huge mounds through the lacy material of her dress. And when you lower the window, she comes up and is all smiles. That is how you know she is a hooker. Now when she fucks and sucks this guy dry and still has that shit-eating grin on her face...that's how you know she is a good hooker. And you can feel free to pat her on the back and kick her right out, like a good John.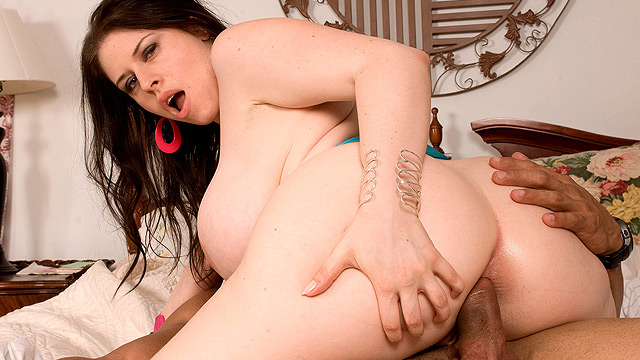 Daphne Rosen is one of our favorite big titted hookers of all time because she is fuckin' good at, well, fucking. She fucks like she means it. Nothing is spared to bring about the hottest and hugest load that she can. She uses her mouth first, sucking and coaxing the cock with her tonsils. She uses her hands, giving the dick a firm grip and some serious tug-action. She puts the penis in a choke hold with her vise-tight cunt, taking a pounding like an old-school wrestler. And just when you think she might be down for the count, she flips around and says, "Fuck me in the ass, Honey!" and she lays down the ass-tunnel on this pipe like a champion. And she knows that to want not, one must waste not, too. That's why she doesn't let one drop of that cum go to waste. Not one splattering because all that fucking makes her tired and she takes a mouth-load of vitamin cum, since it's chock-full of protein. Yes, Daphne Rosen is a five-star whore and we love her and her jaw full of jizz!