Popular Hooker Videos (Page 4)
When you gotta make money, you gotta make money. That means you gotta employ all the skills that you can to make sure that you can get some bread and earn some sort of paycheck. Poor Jana can't type, so an office job is out of the question for her. She can't serve, so working as a waitress is not gonna happen. But surely there must be something that a woman with these two large assets on her chest can do, right? And that's when Jana has a Eureka! moment. She can use her pussy and tits to plow cock throughout the countryside. But wait...she doesn't have an apartment or enough money to rent a hotel room. No worries, as she is resourceful. If she is going to strip down to her natural state and fuck, she might as well do it outside in nature, right? Besides, her Johns are so excited over the sight of her huge tits that they don't mind getting a little ass in the grass.
When we first saw Lavish we thought she looked like pop chanteuse, Rihanna. You know, the chick that sings that Umbrella song. Well, we imagine that the conversation between her and this John went something like this: "You look like Rihanna," "Yeah, people tell me that. Want me to suck your dick?" You'd have to be nuts to refuse that offer. Lavish may not have the biggest tits out there, but she makes up for her quantity with the quality of her cock-sucking and pussy popping. You see, she says she likes to fuck the dick and when she does, she likes to imagine herself on the dance floor, throwing her coochie and her ass around. She says the reason she makes so much dough as a hooker is because most guys want to fuck a black chick that looks like one of those video hos. "I just pop my ass around and drop it down and grind it on their dicks and them boys go crazy and give me all that money, baby!" Well-said, Lavish. You keep on dirty dancin' your way to the bank!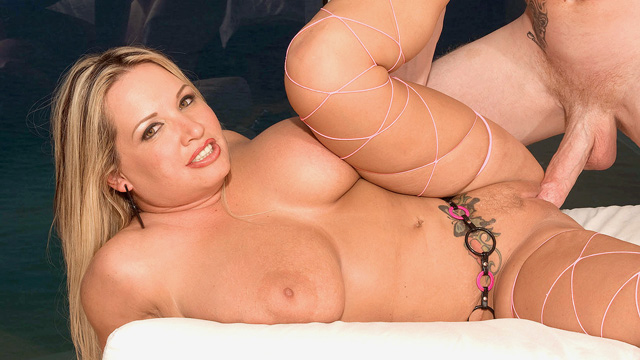 Rachel Love is a nasty, raunchy, slutty hooker. She gets slammed for cold, hard cash. She gives up the pussy for pesos. You get the point, right? What we are trying to say is that this chick fucks. She isn't your "movie-style" hooker like Julia Roberts in "Pretty Woman." Nope. You won't have to woo her and pay her an outlandish amount of money to make your life better with her charms. You won't have to treat her to fancy clothes and take her to glamorous parties so she fucks you like you deserve. You won't even have to ride off into the sunset with her to get her to swallow your load. Nope. With Rachel, you just show up, throw her some dollars and say, "Hey bitch, put that cigarette out and my cock in your mouth, instead." And she will.
The hottest fucking street whore you¹ve ever seen is standing by a dumpster, of all places, dressed like the hottest fucking street whore you've ever seen. Tiny skirt. Tits pouring out of her top. Smoking a cigarette like the sexy fucking slut that she is. She waves you down, but she's already got your attention. You know what you want. She knows what you want. Now it's all about the negotiation, and she's holding all the cards. "My name is Puma," she says, like you give a shit. All you care about is her tits and pussy. You make up a name for yourself, erase any suspicion that she's a cop (she already grabbed your cock to make sure) and go back to your room. Can she possibly be as good as she looks? Sure she can.
When it comes to your friends, there is one rule that most men follow almost religiously and that rule is, "Bros before hos." That's right. You honor your pack of buddies and you never, ever put any chick before your time with the guys. To do so would be to admit that you have been clamped down by the pussy, and are now officially pussy-whipped. What guy wants that? But what if you have this buddy, and he has trouble with the ladies. In fact, he has trouble getting any 'tang at all. Well then, that rule changes to, "Bros get Bros hos." And that's exactly what this stand-up guy does for his homey. He takes him to the side of town where all the hookers are and helps him finalize his ass purchase with Stacy. And then he roots him on while he gets his cock sucked. And because sharing is caring, both guys decide that there is enough tits, ass and pussy to go around and they run a train on slutty Stacy. And that's fine with her because she is getting paid by the hour no matter how many cocks cum to the party.