Popular Hooker Videos (Page 4)
Welcome to Madame G's House of Boobs, a happy, little brothel where the chicks are busty and fuck heartily. When you come to the House of Boobs, you get the best boobs in the land, man. Madame G's a pimp with an eye for tit talent and she runs a tight ship. When one of her girls tries to get into the boob lineup by stuffing her bra, Madame G shuts her down by ripping her falsies out and sends her packing. So, when our John (who is apparently a baller of epic proportions and can spend lots o' bucks on busty fucks) comes to the House of Boobs with five grand to blow on a good roll in the hay, the only girl who will suffice is the cream of the crop, Alexis Silver. Alexis does her thing, giving him quite the masturbation show, giving him a glimpse at the goods he has just leased. Then she gives him a good blowing and tit-fucking right before she mounts him for the ride of his life. In the end, it's a great moment in purchasing history. Cab ride to Madame G's: $18 Purchasing of a busty hooker: $5000 Blowing your load all over a pair of perfect, huge tits: Priceless.
Do you like your job all the time? Think about the question and then answer honestly. Chances are, you like your job but doing the same thing over and over, day in and day out can get a little boring, right? Hey man, it's the same way for the ladies who pound the pavement and cocks all day, too. Sometimes they get a little bored just fucking and sucking and sucking and fucking all day long. Like Kali here. Don't get us wrong...she sucks a mean cock and she can fuck and drain a dick with her tight pussy like no one's business, but she has seen it all so it's no surprise that she tells this John that she tends to get bored on the clock. Being the hero that this dude is, he decides to give Kali an extra-hard pounding and reminds her that she is not on the clock, but on his cock, and she loves every minute of it. We imagine that, for Kali, this was a good day at the office.
When you gotta make money, you gotta make money. That means you gotta employ all the skills that you can to make sure that you can get some bread and earn some sort of paycheck. Poor Jana can't type, so an office job is out of the question for her. She can't serve, so working as a waitress is not gonna happen. But surely there must be something that a woman with these two large assets on her chest can do, right? And that's when Jana has a Eureka! moment. She can use her pussy and tits to plow cock throughout the countryside. But wait...she doesn't have an apartment or enough money to rent a hotel room. No worries, as she is resourceful. If she is going to strip down to her natural state and fuck, she might as well do it outside in nature, right? Besides, her Johns are so excited over the sight of her huge tits that they don't mind getting a little ass in the grass.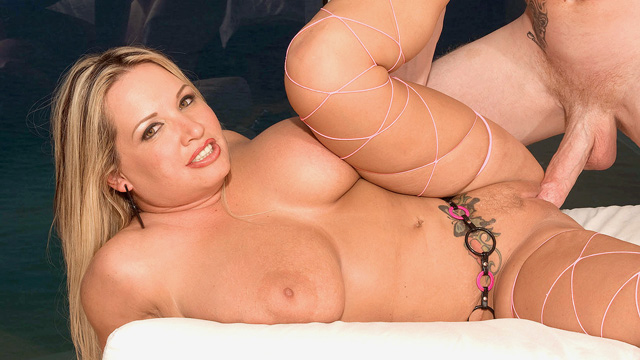 Rachel Love is a nasty, raunchy, slutty hooker. She gets slammed for cold, hard cash. She gives up the pussy for pesos. You get the point, right? What we are trying to say is that this chick fucks. She isn't your "movie-style" hooker like Julia Roberts in "Pretty Woman." Nope. You won't have to woo her and pay her an outlandish amount of money to make your life better with her charms. You won't have to treat her to fancy clothes and take her to glamorous parties so she fucks you like you deserve. You won't even have to ride off into the sunset with her to get her to swallow your load. Nope. With Rachel, you just show up, throw her some dollars and say, "Hey bitch, put that cigarette out and my cock in your mouth, instead." And she will.
We live in a world of convenience and we like what we want, when we want it. For example, when you want a nice, juicy burger, you can just pull in to your local drive-thru and order it. If you want to pick up some prescriptions, you can just mosey on over to your local pharmacy's drive-thru and get your meds. So why not incorporate that into how we get ass? How convenient would it be to just pull up to a corner nearby and order up some juicy cooze to go? That's exactly what this guy does. He pulls up to choco-licious Stacy Adams, working her wares on the ave, and he says, "I'd like some mocha poon to go, please. And a side of titties, too, super-sized. Thanks." And she jumps into his car and then on his cock in the motel a few minutes later. And when he is done with his quickie, he tells her to book and that's because just like fast-food containers, hookers like Stacy are disposable. Doesn't that sound quick and easy? You betcha. All hookers should be quick and easy.