Popular Hooker Videos (Page 4)
When we first saw Lavish we thought she looked like pop chanteuse, Rihanna. You know, the chick that sings that Umbrella song. Well, we imagine that the conversation between her and this John went something like this: "You look like Rihanna," "Yeah, people tell me that. Want me to suck your dick?" You'd have to be nuts to refuse that offer. Lavish may not have the biggest tits out there, but she makes up for her quantity with the quality of her cock-sucking and pussy popping. You see, she says she likes to fuck the dick and when she does, she likes to imagine herself on the dance floor, throwing her coochie and her ass around. She says the reason she makes so much dough as a hooker is because most guys want to fuck a black chick that looks like one of those video hos. "I just pop my ass around and drop it down and grind it on their dicks and them boys go crazy and give me all that money, baby!" Well-said, Lavish. You keep on dirty dancin' your way to the bank!
Do you like your job all the time? Think about the question and then answer honestly. Chances are, you like your job but doing the same thing over and over, day in and day out can get a little boring, right? Hey man, it's the same way for the ladies who pound the pavement and cocks all day, too. Sometimes they get a little bored just fucking and sucking and sucking and fucking all day long. Like Kali here. Don't get us wrong...she sucks a mean cock and she can fuck and drain a dick with her tight pussy like no one's business, but she has seen it all so it's no surprise that she tells this John that she tends to get bored on the clock. Being the hero that this dude is, he decides to give Kali an extra-hard pounding and reminds her that she is not on the clock, but on his cock, and she loves every minute of it. We imagine that, for Kali, this was a good day at the office.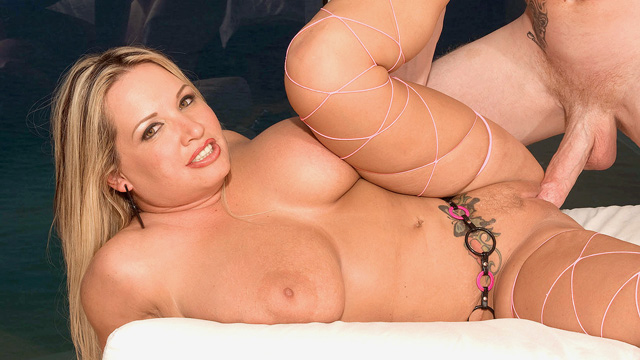 Rachel Love is a nasty, raunchy, slutty hooker. She gets slammed for cold, hard cash. She gives up the pussy for pesos. You get the point, right? What we are trying to say is that this chick fucks. She isn't your "movie-style" hooker like Julia Roberts in "Pretty Woman." Nope. You won't have to woo her and pay her an outlandish amount of money to make your life better with her charms. You won't have to treat her to fancy clothes and take her to glamorous parties so she fucks you like you deserve. You won't even have to ride off into the sunset with her to get her to swallow your load. Nope. With Rachel, you just show up, throw her some dollars and say, "Hey bitch, put that cigarette out and my cock in your mouth, instead." And she will.
When it comes to your friends, there is one rule that most men follow almost religiously and that rule is, "Bros before hos." That's right. You honor your pack of buddies and you never, ever put any chick before your time with the guys. To do so would be to admit that you have been clamped down by the pussy, and are now officially pussy-whipped. What guy wants that? But what if you have this buddy, and he has trouble with the ladies. In fact, he has trouble getting any 'tang at all. Well then, that rule changes to, "Bros get Bros hos." And that's exactly what this stand-up guy does for his homey. He takes him to the side of town where all the hookers are and helps him finalize his ass purchase with Stacy. And then he roots him on while he gets his cock sucked. And because sharing is caring, both guys decide that there is enough tits, ass and pussy to go around and they run a train on slutty Stacy. And that's fine with her because she is getting paid by the hour no matter how many cocks cum to the party.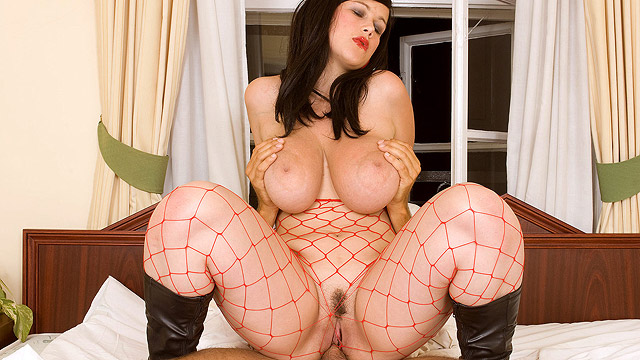 If you travel, you know how taxing it can be to get off a flight in a strange place, shuffle through the airport, find your luggage, get transportation, and finally make your way to your hotel. It can be downright exhausting. And when you get to your hotel room and settle in, chances are you will be bored in about 8.5 seconds. That's why there is a great thing called room service. Room service is great because it provides instant satisfaction for you. Want a burger? Call room service and they will bring it to you. Want some extra towels? Room service has you covered. But what about your other, baser needs? Can room service bring you some chesty nookie, too? It can at this hotel. Just one phone call and a big tit hooker will come to your room and service your dick! Now that's what we call five-star service. Watch as horny street slut, Terry Nova, makes her way to this lonely traveler's room to make him feel at home in her pussy. You gotta love those hookers, servicing you with a smile!