Latest Hooker Videos (Page 5)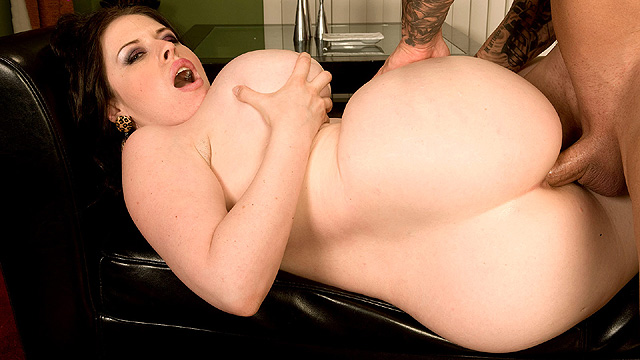 How can you tell a chick on the street is a hooker? Well, for one thing, she will probably be dressed in something flashy. Now, do not make the mistake of just letting this little clue be your guide because in this day and age, a lot of women dress like hookers. Here's another clue to incorporate: She will probably be showing a little cooze or nipple, too. You know, kinda like a window display at a department store. A hooker knows how to advertise what goods she has for sale. And finally, when you approach a hooker, she is always happy to see you. Well, not you, but your monetary potential. You see, to a hooker, you are just another dollar sign, but don't take it personally. Feel free to treat her like just another twat. Check out our hooker friend, Daphne. She is sure calling a lot of attention to herself in this red number. Upon closer inspection, you notice that you can actually see her huge mounds through the lacy material of her dress. And when you lower the window, she comes up and is all smiles. That is how you know she is a hooker. Now when she fucks and sucks this guy dry and still has that shit-eating grin on her face...that's how you know she is a good hooker. And you can feel free to pat her on the back and kick her right out, like a good John.
More Big Tits »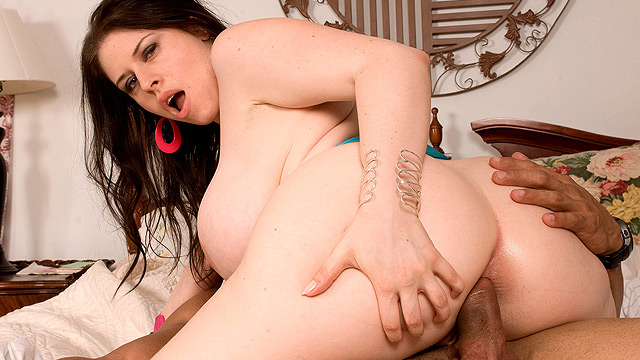 Daphne Rosen is one of our favorite big titted hookers of all time because she is fuckin' good at, well, fucking. She fucks like she means it. Nothing is spared to bring about the hottest and hugest load that she can. She uses her mouth first, sucking and coaxing the cock with her tonsils. She uses her hands, giving the dick a firm grip and some serious tug-action. She puts the penis in a choke hold with her vise-tight cunt, taking a pounding like an old-school wrestler. And just when you think she might be down for the count, she flips around and says, "Fuck me in the ass, Honey!" and she lays down the ass-tunnel on this pipe like a champion. And she knows that to want not, one must waste not, too. That's why she doesn't let one drop of that cum go to waste. Not one splattering because all that fucking makes her tired and she takes a mouth-load of vitamin cum, since it's chock-full of protein. Yes, Daphne Rosen is a five-star whore and we love her and her jaw full of jizz!
More Big Tits »
When you gotta make money, you gotta make money. That means you gotta employ all the skills that you can to make sure that you can get some bread and earn some sort of paycheck. Poor Jana can't type, so an office job is out of the question for her. She can't serve, so working as a waitress is not gonna happen. But surely there must be something that a woman with these two large assets on her chest can do, right? And that's when Jana has a Eureka! moment. She can use her pussy and tits to plow cock throughout the countryside. But wait...she doesn't have an apartment or enough money to rent a hotel room. No worries, as she is resourceful. If she is going to strip down to her natural state and fuck, she might as well do it outside in nature, right? Besides, her Johns are so excited over the sight of her huge tits that they don't mind getting a little ass in the grass.
More Big Tits »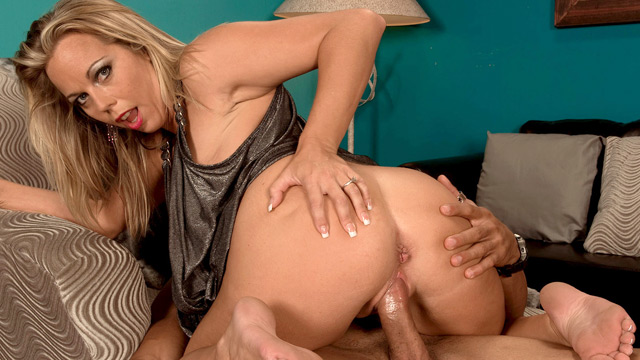 Times are hard, man! Everyone is getting laid off and so, business women like Amber here are looking to get laid and get paid. It's a classic scenario of a chick using what she's got to get what she needs. She is efficient, going from her day job gear right into her night-time streetwalker duds on the side of the road. And she doesn't waste any time, either. Amber finds a John A.S.A.P and gets to work sucking and fucking. You'd imagine that she'd be tired from working all day, but she even takes this stud home with her to finish the job! That's what we call ho overtime! Now she might not be making millions, but she is stimulating this dude's package and she is cuntributing to the economy, right?
More Big Tits »
Do you like your job all the time? Think about the question and then answer honestly. Chances are, you like your job but doing the same thing over and over, day in and day out can get a little boring, right? Hey man, it's the same way for the ladies who pound the pavement and cocks all day, too. Sometimes they get a little bored just fucking and sucking and sucking and fucking all day long. Like Kali here. Don't get us wrong...she sucks a mean cock and she can fuck and drain a dick with her tight pussy like no one's business, but she has seen it all so it's no surprise that she tells this John that she tends to get bored on the clock. Being the hero that this dude is, he decides to give Kali an extra-hard pounding and reminds her that she is not on the clock, but on his cock, and she loves every minute of it. We imagine that, for Kali, this was a good day at the office.
More Big Tits »