Popular Hooker Videos (Page 5)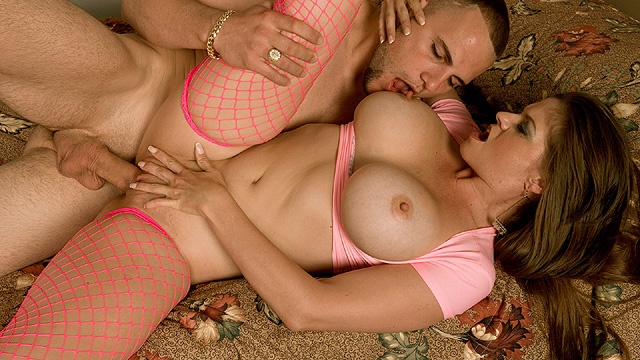 Wasn't it Tesla who said, "Signs, signs, everywhere the signs. Blocking out the scenery, breaking my mind. Do this, don't do that, can't you read the signs?" And boy is it true. There are signs everywhere these days. Signs to tell us to stop, to yield, and that there's construction ahead. Signs have become so popular that even stacked street walkers are using them to instruct their customers on how they should be handled. Look at horny June Summers. She is a hooker who uses "sign" language to tell her Johns what she likes. Just take a look at her top. It says, "Pet my Pussy." That is pretty straight-forward instruction. So, go ahead, pet her pussy, we doubt she will mind. (If she does it's false advertising!) We'd also like to point out that although it's not on a sign, we do love it when June says, "That's good slut pussy, right?" Any woman who refers to her cock-box as a "Slut pussy" is a winner in our book.
More Big Tits »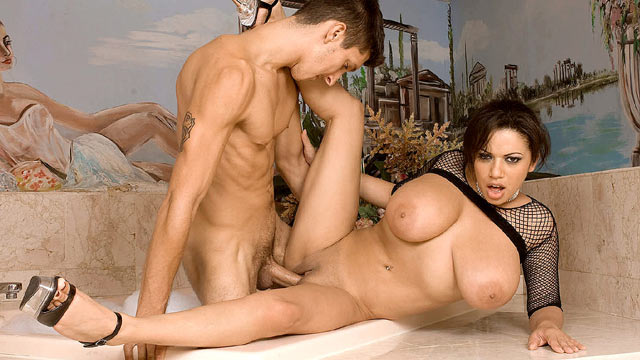 Alexis is a big-titted hooker. She is a really good hooker. She is like the Bruce Lee of hookers. The kind of ho that you know really loves her job. The kind of ho that gives it her all. She is the kind of hooker who will blow you, fuck you, let you stick some of your body parts in her ass and then she will eat your cum. Alexis is the kind of hooker all hookers should aspire to be. Watch her be all that she can be on this guy's rod. She picks him up in the street and then takes his meat to go, leading him to the Jacuzzi room in a rent-by-the-hour hotel. Here, in the comfort of this seedy hotel room, she works his junk like a seasoned pro, and she works her crisp British accent, too, which is very fucking hot! So you're probably wondering where all the big-titted, British cock-rockers are hanging out in your area, right? You'll just have to find the right corner, buddy.
More Big Tits »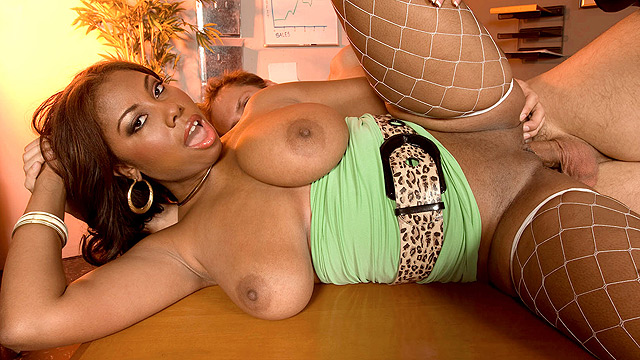 Mr. Swiss is a stressed out corporate type who loves to fuck busty hookers. When he calls his regular ho, Candace Von, for some nut-alleviation, she is already with a John...IN the john. When he insists that she bring her sweet tits over ASAP, Candace is faced with a tough decision: Does she finish sucking the cock she is with, or does she ditch that dude for the guy with the bucks? What does Ms. Von do? She makes her fucking money, that's what. After haggling with the office manager at the front desk, Candace struts her jiggly titties and plump, ghetto booty into this uptight yuppie's office and this guy does what we all would love to do to Candace...he fucks her for all she is worth. And boy is she worth a lot, because Ms. Von demands that he pay her for her goods. This guy obviously knows a good deal when he sees one because before you know it, he is whipping out the greenbacks and his cock and Ms. Von is taking everything he's got. First she tells him to play with her titties and then she gives him a premium cock sucking, deep-throating that dick all the way down to his nuts. After some serious doggie-style, Candace jumps on this John's Johnson and rides him like it's going out of style. Then, just because this bitch is the best hooker there is, she lets him bust all up in her mouth and she spits it out all over her tits so she can play with his nutsauce. When she's done, it's business time and she makes this motherfucker pay her for her services. If only chesty hookers wandered into all of our offices...it would make a HARD day at work take on a whole new meaning!
More Big Tits »
No matter how unfair it seems, sometimes hookers get busted and hauled off to jail. We know, it just doesn't make sense, considering the public service they provide. But it happens, regardless. But if a hooker is street smart and stacked, she can be in and out of jail in no time. Just check out Sarah Sunshine. She knows that the only ace in the hole that she has is her ability to drain a cock in no time flat, so she used that to her advantage, offering the officer on duty her hooker booty. And who could say no to a thorough cock-sucking and tight pussy? Some people have a get-out-of-jail-free card, and some people, like Sarah, have a get-out-of-jail-free cunt.
More Big Tits »
Trust us when we say that we know what it's like to be cranky, frustrated and in need of some stress-relief. Sometimes a guy's gotta go blow off some steam, you know, take it easy and just relax. And there are three or so ways of doing this. The first is a little miracle we like to call BEER. Except if you spend too much time with beer, you wind up with a headache and a gut. The second is a great invention called SPORTS. Except you can lose time, effort and even some cash on sports and it usually goes hand in hand with beer. The last is the best way of all; PUSSY. Pussy is a great way to blow off steam and even your wad. The thing is, pussy isn't always available, attainable or even around. Not to worry. That's why hookers were invented. Hookers are like the Chinese food of pussy; quick, reliable, always available via delivery, not so hard on the budget and after you have a lot of it, you can always have just a little more. Don't believe it? Check out Soleil Hughes' and her hookertastic performance in this video. She shows up, fucks, get paid and goes. It's perfect. So next time you are a little bit stressed and need some relief, just put your dick in a hooker, they always hit the spot!
More Big Tits »