Popular Hooker Videos (Page 6)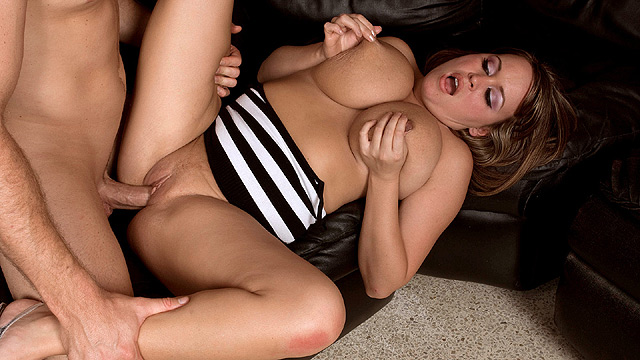 Why do we like hookers? Because hookers are good for the world. That's right. We are here to tell you that by hiring a hooker you are actually doing your country and your cock a service. How? We will explain. Check out hooker Brandy Talore. She is so convenient that she comes right to your house to service you in the comfort of your own home. (She is like a small-business owner and you are supporting that.) The only thing you have to do is find your favorite spot and fuck her right then and there.(And you are technically taking her off the streets, decreasing homelessness.) And there is no awkward morning-after because once you have pumped and humped her, you can kick her right out, right then and there. And no worries, she will survive just fine without you. Because not only did you take her off the streets for some brief moments of comfort, but you also gave her money for her work, so you employed her. (A double bonus: you are contributing to the economy and decreasing unemployment.) She will clean herself up and go on to the next cock, just like that. Why? Because hookers are reusable, and somehow, some way that has got to be good for the environment, right? (It's like recycling.) So do something right for a change. Fuck a hooker. It's the humanitarian thing to do.
More Big Tits »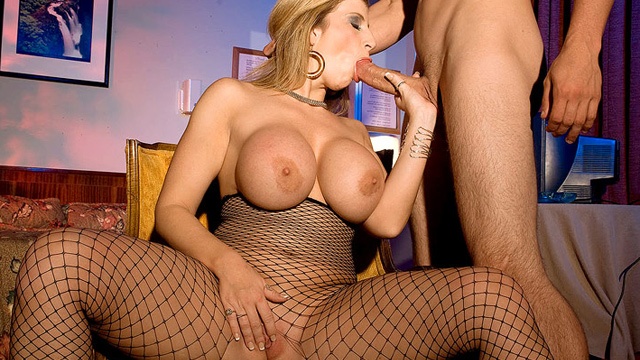 "How come everybody always wants to dress me up like a hooker?" Sara Jay said, giggling the last time she visited us. Because you look like a hooker, Sara, with your big tits, huge ass and slut face. Because you talk like a whore and suck dick like the street hooker of our dreams. And look at how great Sara looks in fishnets, the official uniform of streets sluts everywhere. "I love the idea of picking up strange men and sucking their cocks," Sara Jay said. "It's even better when you add the idea of them paying for it. It makes me feel like such a slut." Sara Jay, you feel like a slut because you are a slut. You do such a good job of playing the part of street hooker because the fantasy isn't very far from the truth. Sara, you were born for the role.
More Big Tits »
Soleil is not what you would call a businesswoman. Nope, she is not as savvy as all that. She is what you would call a hustler. She understands how to make money using what she's got. And what she's got is big ole' titties and a pussy that's hot and wet for plowing. So she hits the street, slanting her tits and her coochie for cold hard bucks. When she comes across this John's big dick, she is happy because it's a win-win. She is going to get slammed by a huge dong and make her dough, and he is going to get the finest coochie you can buy on the streets. But it is a business deal, after all, and Soleil is about the hustle, so she tells this guy to drop 'em and get it on with her because her time is money. She is so ready to get the job done that she doesn't even take her shoes off. That's right! This hooker is ready for anything, even if it means springing off the cock and right out the door, to find another dude with cash. Hey, everyone is going through hard economic times right now, so if this hootered ho has to pound cock and then pound the pavement looking for more cock after that, then hey, we are not mad at her.
More Big Tits »
Some things have changed since the 70s, and some haven't. You'd be hard pressed to find anyone sporting polyester or full-grown pubic hair these days. But big tits and cock-sucking whores are two things that will never go out of style. In this 70s funbag flashback, Sarah Sunshine works overtime to make her money, taking on double the dick and double the dollars. She's a girl from the wrong side of the tracks and she gets fucked like the cock-hungry whore she is-with one prick in her pussy and the other in her mouth.
More Big Tits »