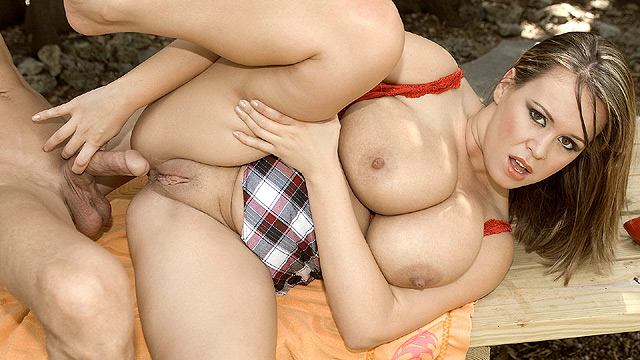 Some people take long walks in the park. Some people go and play sports in the park. Some people even go to the park and just sit and enjoy the scenery and the weather. But not this guy. This guy goes to the park to fuck. And who can blame him? When you get a chance at sinking your spear into a snatch as sweet as Brandy's, how can you refuse? Granted, this guy paid for this pussy, but who is keeping score? Just the fact that he wants to forgo tiptoeing through the tulips and get straight to busting his nut on a park bench shows that this guy enjoyed his purchase and wanted to get as much use out of it as possible. We say, get your money's worth, kiddo.
More Big Tits »
Commuting to and fro on public transportation sucks. Let's face it, you are cramped into small spaces with less-than-pleasant smelling folks and you are forced to listen to their babble and their complaints while you pray that the next stop is yours so you can get off and be freed from your transport prison. And no matter what you do, the total suck-factor of commuting this way will not improve. While we cannot make your transit experience better, what if we suggested that you get to bone a busty, anal-loving whore the minute you got off the subway? What if you could get off, and then, get off in a tight asshole right after? Sounds plenty good, huh? Well, while we can't promise that this will become implemented in subways all over the USA, what we can say is that it happens, so have faith. You check out this hooker getting porked in an empty subway terminal and we will start working on recruiting more working girls to give up their ass tunnels in the subway tunnels. Enjoy!
More Big Tits »
Top-Rated Hooker Videos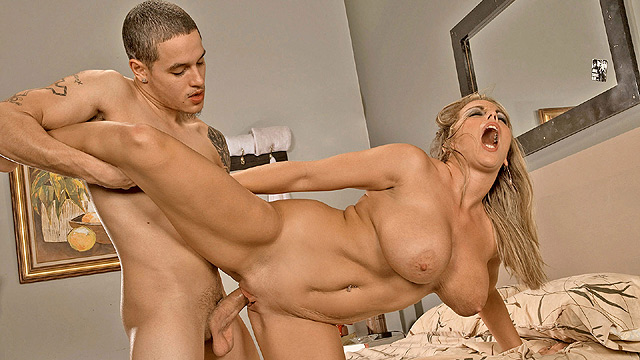 Ever get that feeling, like you're never going to find Ms. Right? Like, that wonderful lady you are supposed to ride off into the sunset with is never going to show up? Like you are never going to be able to say, "You complete me," to some amazing woman, and mean it? Well, hate to bust your bubble, friend, but chances are, you are right. Ms. Right is probably not coming your way. But here is a consolation prize...Ms. Right Now. You see, Ms. Right Now is just around the corner. Actually, she is ON the corner. Ms. Right Now is a modified version of Ms. Right and she comes with lots of perks, and that includes HUGE perky titties, too. You can tell Ms. Right Now to suck your dick, to lick your sack and to gobble up your nutritious load, and you know what? She will. And you don't have to spend a whole paycheck on a ring, either. Because Ms. Right Now is yours with only a small, one-time payment. So why waste your time on daydreams? Stop thinking about the what if's and start thinking about huge tits. Go out and find your Ms. Right Now...she is on a corner near you.
More Big Tits »
This isn't the way you expected your day to go. You were just going out for a ride. Sure you were. And you saw this chick standing on the sidewalk. White chick. Looked like she could be a college student, except for one thing: She was dressed like a hooker. And had big tits. That's what got your attention. That and the look on her face that said, "You can have me for a price." So you head off to the ATM. Take out some money. Driving back and hope she's still here. She is. You negotiate, and she hops in. Her name is Whitney, and you tell her, "I don't have time to go to a motel," to which she responds, "That's okay. We can sneak into the men's room in this building." You've never done that kind of thing before, but you're not about to ask questions, not when your cock is begging for relief. Which Whitney, your street hooker, is happy to give.
More Big Tits »