Carlos Rios' Photos and Videos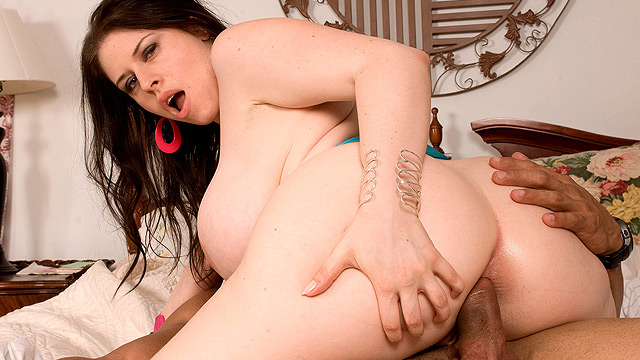 Daphne Rosen is one of our favorite big titted hookers of all time because she is fuckin' good at, well, fucking. She fucks like she means it. Nothing is spared to bring about the hottest and hugest load that she can. She uses her mouth first, sucking and coaxing the cock with her tonsils. She uses her hands, giving the dick a firm grip and some serious tug-action. She puts the penis in a choke hold with her vise-tight cunt, taking a pounding like an old-school wrestler. And just when you think she might be down for the count, she flips around and says, "Fuck me in the ass, Honey!" and she lays down the ass-tunnel on this pipe like a champion. And she knows that to want not, one must waste not, too. That's why she doesn't let one drop of that cum go to waste. Not one splattering because all that fucking makes her tired and she takes a mouth-load of vitamin cum, since it's chock-full of protein. Yes, Daphne Rosen is a five-star whore and we love her and her jaw full of jizz!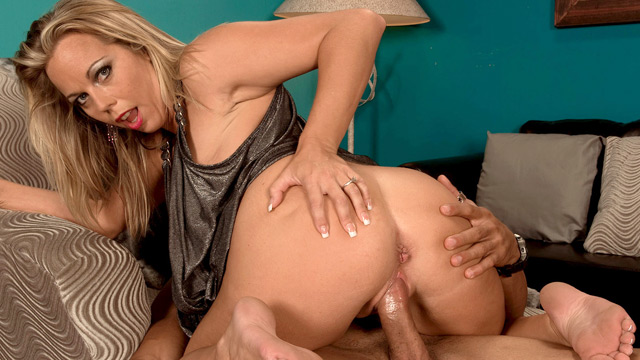 Times are hard, man! Everyone is getting laid off and so, business women like Amber here are looking to get laid and get paid. It's a classic scenario of a chick using what she's got to get what she needs. She is efficient, going from her day job gear right into her night-time streetwalker duds on the side of the road. And she doesn't waste any time, either. Amber finds a John A.S.A.P and gets to work sucking and fucking. You'd imagine that she'd be tired from working all day, but she even takes this stud home with her to finish the job! That's what we call ho overtime! Now she might not be making millions, but she is stimulating this dude's package and she is cuntributing to the economy, right?
Carlos Rios on Other Sites