Cassandra Calogera's Profile
Location:
Los Angeles, California
Cassandra Calogera's Photos and Videos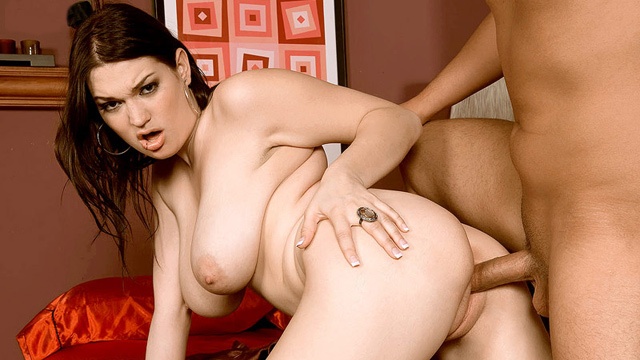 So you're driving along on a dusty gravel road, minding your own business and contemplating how great it would be to get your cock sucked when all of a sudden you spy a smokin' hot bitch up ahead. The closer you get, the bigger her tits get, and you start to realize that she is dressed up like a common hooker. Then you realize that she IS a common hooker. Is this a big-titted mirage? Is this busty ball-drainer a figment of your fucking perverted imagination? No, she is real. And her overactive sex drive is real, too. You pick her up and take her to your place for some R&R, which of course stands for rack and relaxation. She whips out her big tits and tells you to fuck her for all she is worth. And what is she worth? The couple of bills you are throwing her to get in her pussy, of course. You bought it; you break it in, buddy. Use that pussy like it's a lease, because technically, it is.
More Big Tits »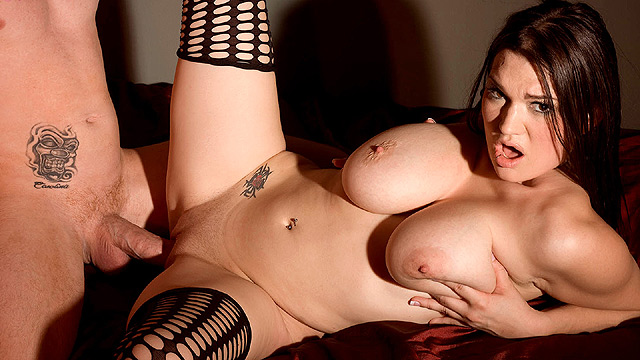 When you see Cassandra Calogera gyrating and grinding her hot body and mashing her big tits on the glass in the red light district of Pleasure Town, USA, you wonder why there aren't more of these districts around your neighborhood, right? Furthermore, you ask yourself, (or at least we did) why the fuck Sting & The Police sing and advise Roxanne to NOT "put on the red light"? We just don't get it. If she looked half as good as Cassandra does, we'd tell her to keep the red light on 24/7. This lucky dude actually gets past the glass and taps Cassandra's ass and ends up coating her chesticles in some man sauce. Obviously, he pays for her time, but who cares? It certainly seems like a wise purchase, and judging by the amount of nut cream this guy spills, he certainly seems to be a happy customer. We advise all busty bitches to put on the red light, take off their clothes and get on a cock, in that order.
More Big Tits »
Cassandra Calogera on Other Sites