Popular Hooker Videos (Page 2)
So you're driving along, minding your business, when all of a sudden you see a bargain buy on the side of the road that you just can't say no to. It's one of those "I gotta have it!" impulse buys that make you reach for your wallet before you have even thought it through. What is it, you ask? No, it's not a boat. Nope, it's not your dream car. It's a blonde, bimbolicious, mega-racked hooker who is spilling out of her too-tight, too-short purple dress. And guess what? She is so reasonably priced that you can afford her right then and there, without even having to go to the ATM. This working girl is all business and takes you to the hotel ASAP because she can't wait to suck your sac and rod, man. And boy does this trick suck dick! She is the type of ho that talks with her mouth full, saliva dribbling out of her mouth, while she tries to push your dick even further into her throat. We don't know about you, but that sounds like a good convo to us! Carly (her hooker name, of course) is not only a skeezer, but she is also a pleaser, taking her time to inquire how you would like it like she was taking your fast food order. "How would you like your blowjob today, sir?" She gives a vigorous cock-sucking performance and then hops on for the ride of her life. With her exuberant fucking, and her scandalous dirty talking, we have to say that Carly really does work hard for the money. One of the better hookers we've come across.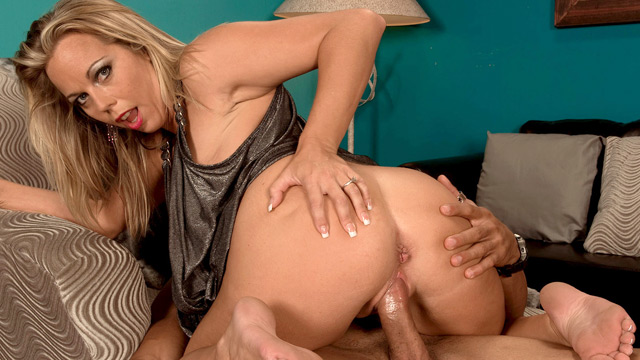 Times are hard, man! Everyone is getting laid off and so, business women like Amber here are looking to get laid and get paid. It's a classic scenario of a chick using what she's got to get what she needs. She is efficient, going from her day job gear right into her night-time streetwalker duds on the side of the road. And she doesn't waste any time, either. Amber finds a John A.S.A.P and gets to work sucking and fucking. You'd imagine that she'd be tired from working all day, but she even takes this stud home with her to finish the job! That's what we call ho overtime! Now she might not be making millions, but she is stimulating this dude's package and she is cuntributing to the economy, right?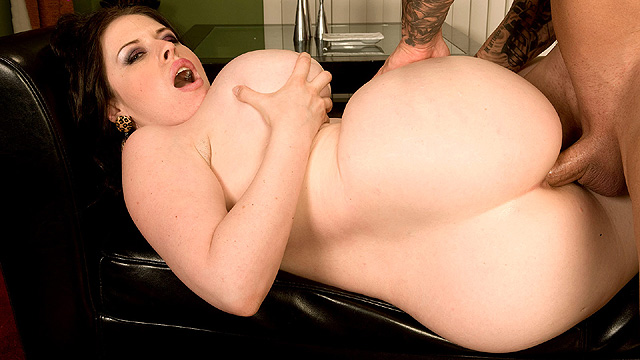 How can you tell a chick on the street is a hooker? Well, for one thing, she will probably be dressed in something flashy. Now, do not make the mistake of just letting this little clue be your guide because in this day and age, a lot of women dress like hookers. Here's another clue to incorporate: She will probably be showing a little cooze or nipple, too. You know, kinda like a window display at a department store. A hooker knows how to advertise what goods she has for sale. And finally, when you approach a hooker, she is always happy to see you. Well, not you, but your monetary potential. You see, to a hooker, you are just another dollar sign, but don't take it personally. Feel free to treat her like just another twat. Check out our hooker friend, Daphne. She is sure calling a lot of attention to herself in this red number. Upon closer inspection, you notice that you can actually see her huge mounds through the lacy material of her dress. And when you lower the window, she comes up and is all smiles. That is how you know she is a hooker. Now when she fucks and sucks this guy dry and still has that shit-eating grin on her face...that's how you know she is a good hooker. And you can feel free to pat her on the back and kick her right out, like a good John.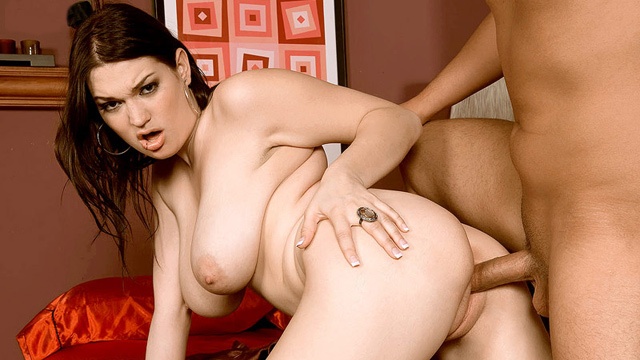 So you're driving along on a dusty gravel road, minding your own business and contemplating how great it would be to get your cock sucked when all of a sudden you spy a smokin' hot bitch up ahead. The closer you get, the bigger her tits get, and you start to realize that she is dressed up like a common hooker. Then you realize that she IS a common hooker. Is this a big-titted mirage? Is this busty ball-drainer a figment of your fucking perverted imagination? No, she is real. And her overactive sex drive is real, too. You pick her up and take her to your place for some R&R, which of course stands for rack and relaxation. She whips out her big tits and tells you to fuck her for all she is worth. And what is she worth? The couple of bills you are throwing her to get in her pussy, of course. You bought it; you break it in, buddy. Use that pussy like it's a lease, because technically, it is.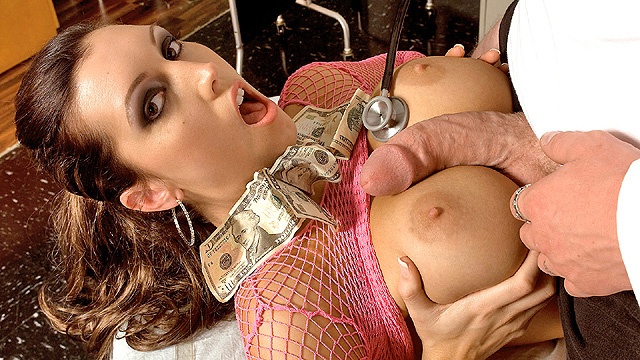 Medical care costs big bucks and sometimes, depending on your line of work, you might not get worker's compensation if you are injured on the job. This is especially true for some of the hardest workers, or rather, hard-on workers otherwise known as big-tit hookers. These gals pound the pavement and cocks with all they got and they need a little TLC from a doctor every now and then. But how to pay those high medical costs? The same way that these hookers pay for everything else...with their pussies. Watch as Dylan Ryder gets a check-up and a dick-down all in one appointment. Hooker pussy: Accepted everywhere.